Our Kindergarten...
is located in a beautiful old building on the 2nd floor, partially facing our garden. 225 m2 are available on one floor for around 35-40 children.

The "DANCING BEARS", our family group, finds space in 2 large rooms that have even smaller separations into themed areas. The "MICE GROUP", for children aged 1.5-3 years, has a room all to itself, which gives the children even more opportunity to move around, but also a little peace away from the "big ones".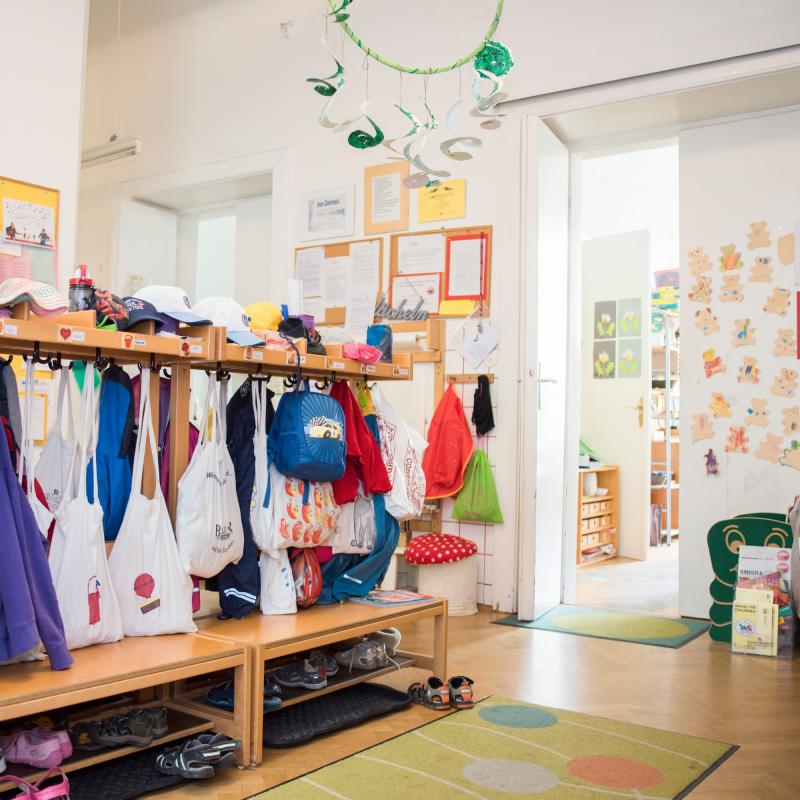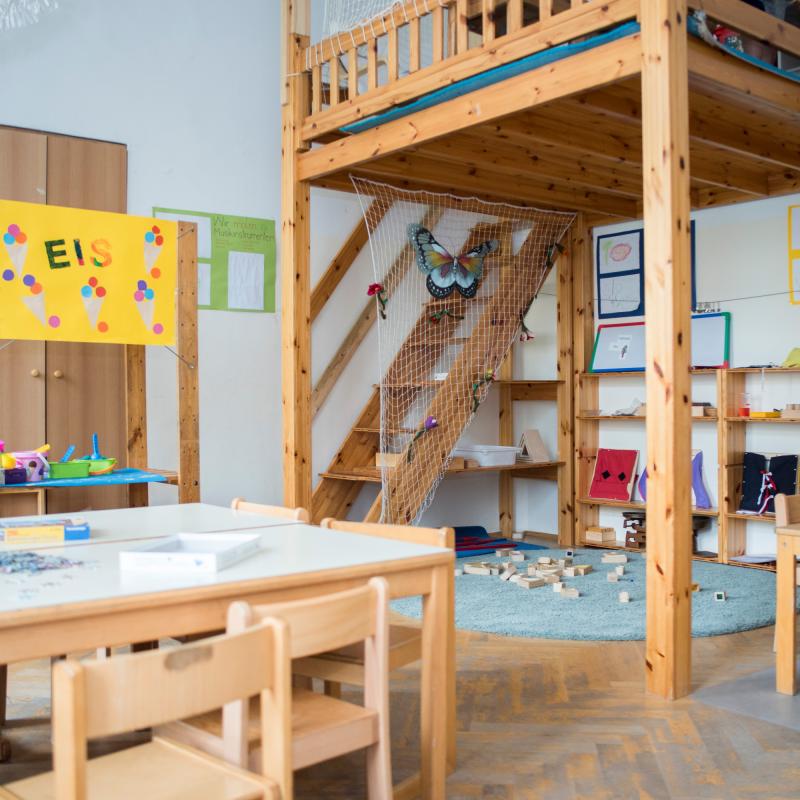 In the movement space...
...the children can move around specific but also spontaneously and relax with instruments and gymnastics equipment in between and recharge their batteries for the rest of the day-to-day life in the kindergarten. In between, the movement space is also used for musical courses or for the younger children to sleep in.

The washing and toilet rooms are matched to the children and are cleaned frequently every day.

Last but not least, the entrance area is also very important to us, which is a requirement for daily contact with parents and where parents can also find out about the program and offers as well as handicrafts by the children on the numerous boards.
Are you looking for a childcare place?
We will have free childcare places again from autumn 2024 and look forward to your inquiry!
Danke!
Wir haben Ihre Nachricht erhalten und werden uns so rasch wie möglich bei Ihnen melden.
×